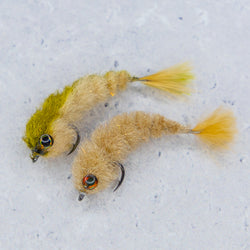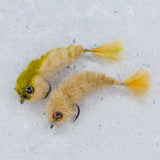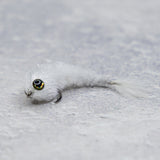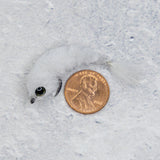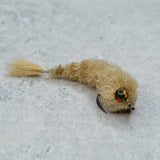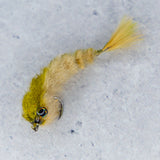 The Next Minnow Changer - #6 is a small highly articulated gamechanger style baitfish pattern less than 2 inches long, with 7 articulated segments tied with the new Next Generation Shanks (NGS)
Now everyone can fish a Game Changer! A next-generation fly tied using the Micro 6mm, 8mm and Micro Tail shanks found in the Next Generation Shank (NGS) system. The Micro Changer is extremely light and easy to cast, even on a 2 or 3 wt. fly rod for trout, but can also be used for targeting larger fish, such as lake striped bass, smallmouth and largemouth bass on a 7-8 wt., or saltwater species such as snook, false albacore, seatrout or redfish on an even stronger rod. Everything eats a 2" baitfish!
Available in a variety of colors to match any hatch!
Next Minnow Changer - #6
1.75" (4.5 cm) 7-segment articulated streamer