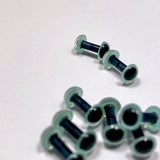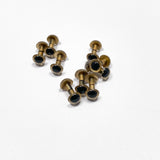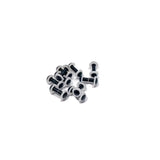 Eyes that are made connected by a post so they can be tied in. This saves from having to glue eyes and possibly falling off. Works great with any brush while making bait fish patterns.  
- 6mm
- 10 sets of eyes per pack.
- no glue or UV resin needed.
Note* Bucktail White is a flat white with no sheen. Appears slightly brighter than the normal white.