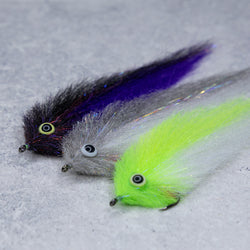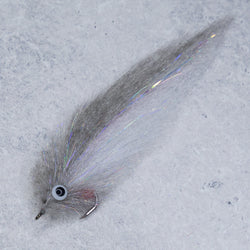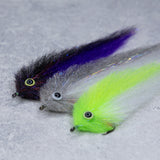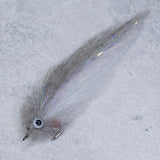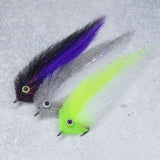 A large and effective Tarpon, Jack Crevalle and Bull Redfish Fly.
The EP® H&H - half brush / half fibers.  By tying with a brush up front and fibers in the back, you have an extremely durable beast of a fly with a denser head that pushes a lot of water and a tail with incredible lifelike movement in the water.
3/0 Hook

6" Long
Price is for a single fly.