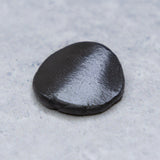 Flats Craft
Flats Craft Tungsten Putty
Sticky, mouldable tungsten putty has a stack of uses. It is reusable which makes it a great product to tune flies on the water, it also sticks to nearly all surfaces. Use them it to weight down poppers so that sit lower. Use it to add extra weight to fast sinking flies such as clousers or whistlers, or use it as seen in the pictures to weight your crab flies. 
One fly can be made into a fly that can be fished at various depths as you adjust the weight on the water. Or you could position the weight to better balance your fly.
Pack includes 15 grams of putty in a resealable case.