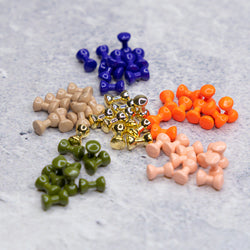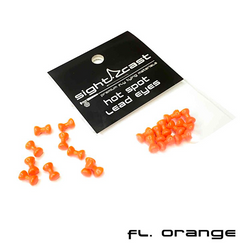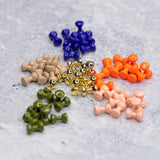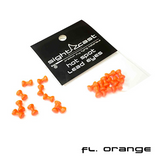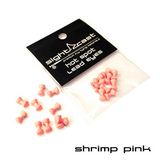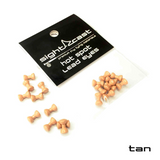 Sight Cast Hot Spot Lead Eyes
You won't find these colors anywhere else! The classic lead dumbbell eyes you know and love are now available in 16 fishy colors that are sure to compliment any color fly you're tying up.
Lead eyes are a popular choice for flies designed to get down to the bottom quick. The small sizes provide the perfect amount of weight to get the job done yet remaining easy to cast.
Durable no-chip paint

10 lead eyes per package

Size Small - 4.0mm - 1/40 oz