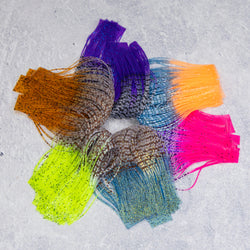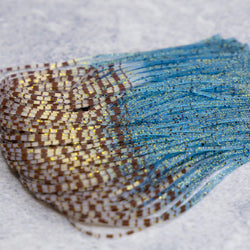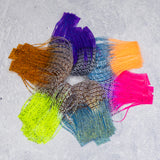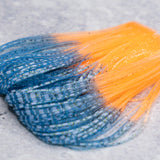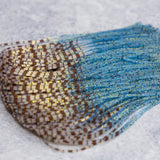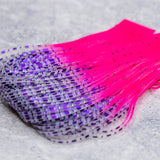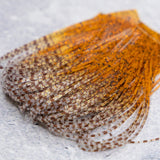 Marsh Legs are designed specifically for saltwater fly patterns and are the perfect way to add movement, color, and dimension to all your shrimp, crab, baitfish, and crustacean flies.
Each color option features a crustacean barred middle segment with a hot-colored tip that has micro flakes of flash material embedded throughout. They are the perfect compliment to your Redfish, Trout, Snook, Sheepshead, Bonefish, and Permit flies.
Made from 100% silicone, they are extremely strong while providing lifelike movement. Silicone will not degrade or become brittle when exposed to UV light like rubber or latex will. Eliminate the worry of your fly tying creations falling apart and dry-rotting in the fly box.
Quantity: Approximately 110 legs per package (5 tabs).

100% silicone. Will not degrade, dry-rot, or deteriorate.

Designed specifically for saltwater fly patterns.