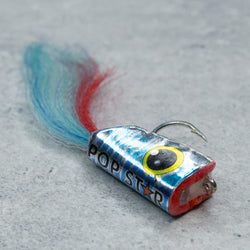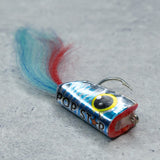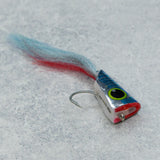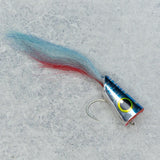 This no nonsense popper incorporates all the essential features necessary to achieve success including:
Powerful Popping Action
The large, open front face of the foam body creates a loud, distinctive "Pop" allowing you to effortlessly trigger strong splashes to attract fish from long distances on busy saltwater flats or from the depths of murky jungle rivers. 
Modern holographic foam body
The Popstar uses new print foil-on-foam technology to produce an outstanding finish that enhances the overall look of the popper, is light and easy to cast and is highly visible to fish in the toughest of environments. .
Fish attracting Rattle
Every size Popstar has a built in rattle acting as a "dinner bell" for every hungry predator in the area.
Hook size 2/0  with overall Length 4"(10cm)