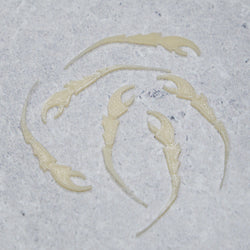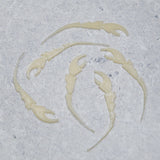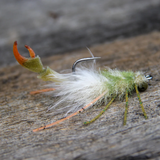 Flats Craft
The Claw - Strongarm Crab Claw
6 per pack
Natural Color
This claw is an alternative to the work needed for the Chenille, no resin, no guess work as to how far to tie around the bend, no smell (no resin or glue), designed to use it's drag in the water during it's descent to keep it hook point up, consistent size, faster and dead straight every time. We feel that it respects the ingenuity that Dave showed with developing the Strong Arm Merkin, and the claw is a fine alternative to chenille. 
The Claw, has no halves, no gluing needed at all (reduces smell), no trimming needed either.
And.... the claws fold up on the eat and then go straight back into shape !!
Currently available to suit the Ahrex SA220 or SA210 in Size2. Whole arm is approx. 50mm long ( half out past the bend, half tied to the shank)